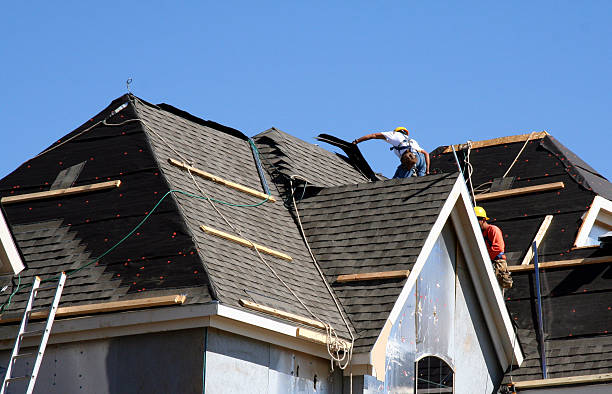 How to Find a Roofing Contractor
Installing a new roof is one of the priciest and most crucial home improvement projects you'll take on as a homeowner. So how do you pick the right roofer with the sea of options you have? There are some prior considerations to be made.
Contact more than one roofer.
Talking to no less than three or four roofers will give you an honest and reasonable price range. If anyone makes a remarkably low or high bid, you should be suspicious. Of course, this is a perfect chance to get a feel of your chemistry or rapport with different contractors. This project won't be done overnight, and you don't want to feel stuck with people you don't feel good around. Don't worry – it's easy to find roofers who are both competent and likable.
Research the roofer's credentials.
When considering a certain roofer, make sure you research their credentials. First of all, they have to be licensed and willing to provide at least three client references whom you can call and interview about their work. You can even do a drive-by inspection of their past projects, preferably those from about five years back.
Definitely, they should have both worker's compensation and liability insurance to free you from liability in the event of worker injuries or property damages.
Examine the warranties and everything else in the contract.
Obvious but worth repeating every time: never sign a contract you haven't reviewed to the letter. Don't worry about the contractor; a professional one will understand that this is routine for any responsible consumer. Also, if you find certain parts confusing, don't be afraid to ask questions. Good contractors will be happy to answer. One crucial part you shouldn't miss is warranties. All materials and workmanship should be covered for at least five years, and the roof itself for a minimum of 20 years.
Don't pay off the job until it's finished and you're completely satisfied.
This rule is one for all large projects. If a contractor is demanding you pay the full cost upfront, get another another roofer. Of course, you will be asked for a deposit and given a payment schedule, which is totally reasonable, but forget paying cash. Using a credit card will give you the chance to recover your money in a worst-case scenario sans expensive litigation.
Pay attention to the basics.
Finally, ask your roofer whether you will have to secure a permit (fortunately, this is usually part of the contractor's services). If you're filing a claim on your roof, be sure to follow prescribed procedures and get all necessary approvals before getting started with your new roof.